The building of the miniature "War Games League" environment (on 1/32 scale) is an artistic job that is very exacting. The result can be an imaginative delight for the eyes.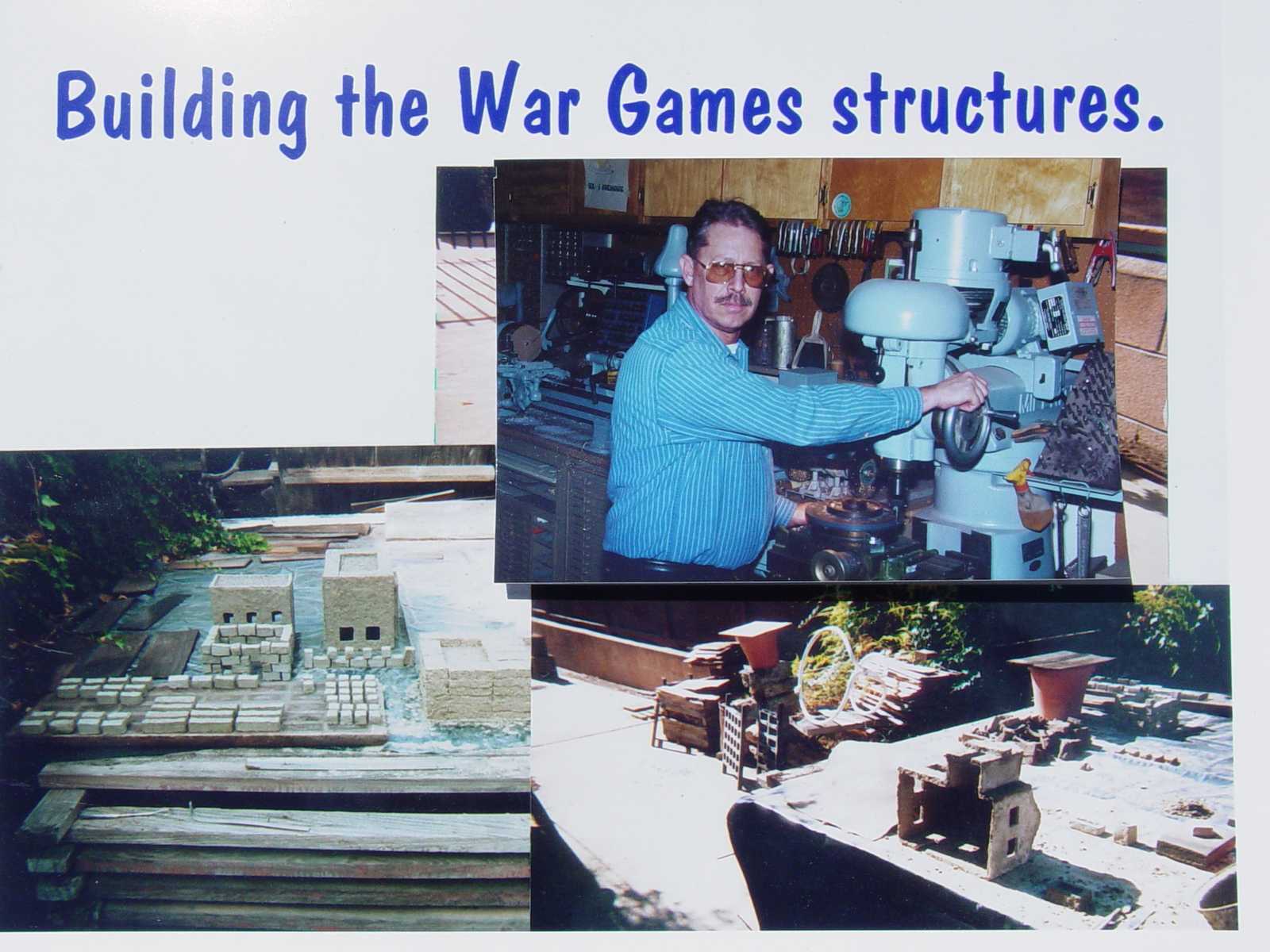 Our Hollywood model maker, Jim Dore, and construction scenes.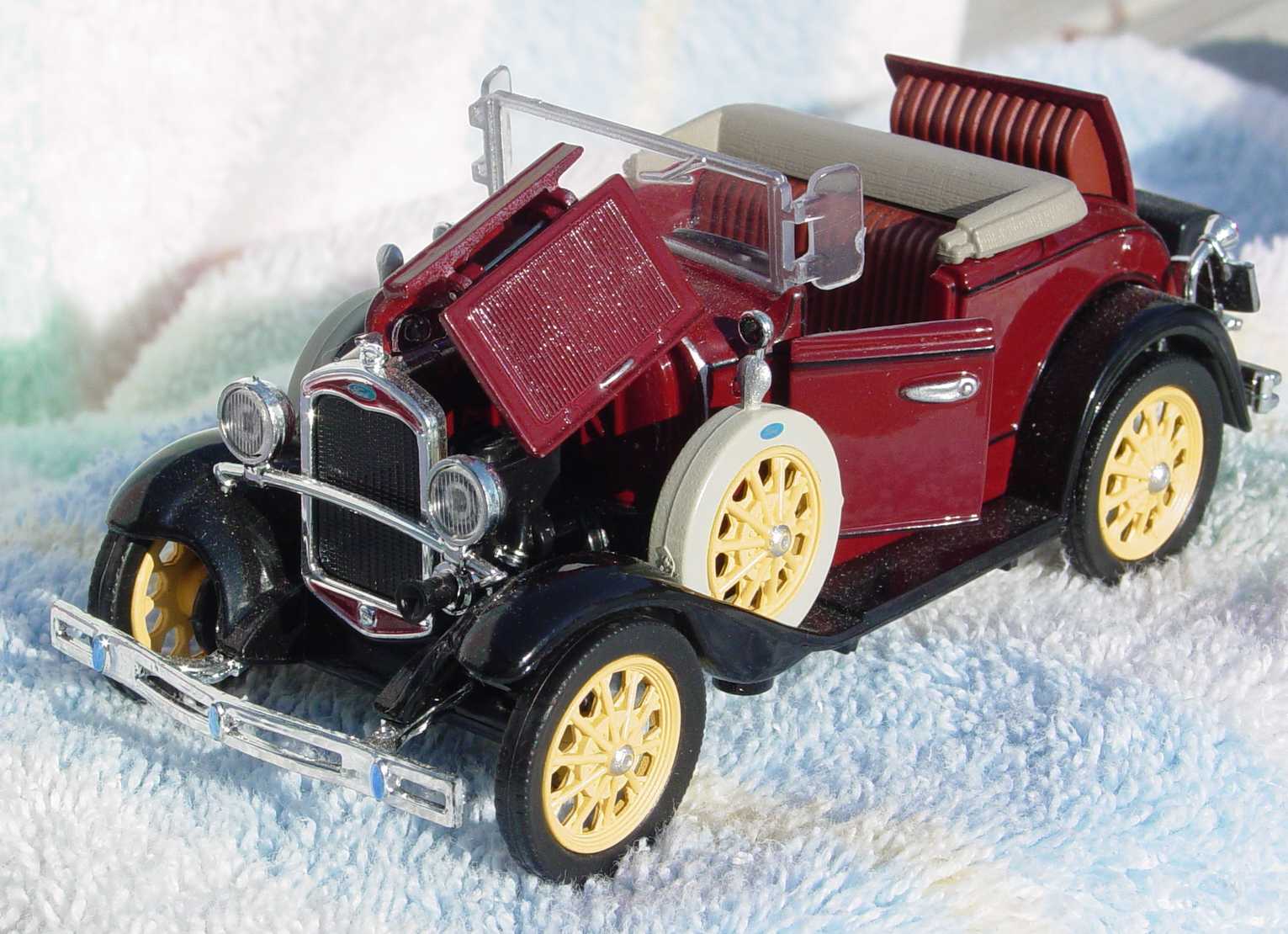 One of the visual surprises to be placed on a side street.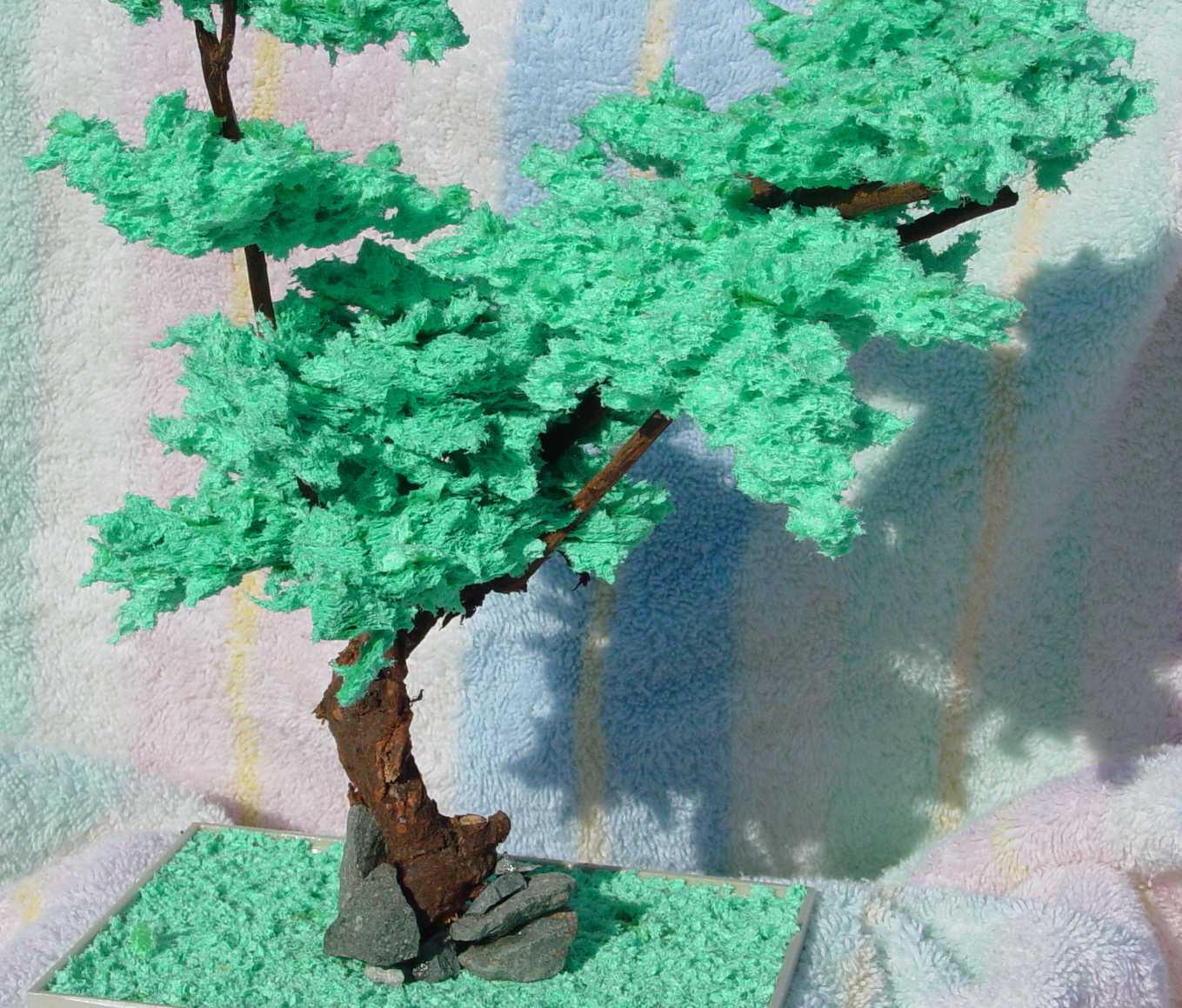 A close-up of one of our miniature trees.